NCSCL supports the outsourcing of COVID-19 testing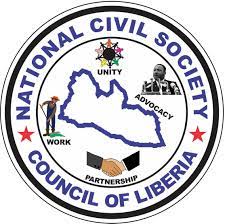 The National Civil Society Council of Liberia (NCSCL) urged the government to immediately outsource the COVID-19 testing process to a more reliable group — such as the World Health Organization.
This statement was made in the wake of the National Public Health Institute of Liberia's (NPHIL) revelation that some testing agents are receiving bribes to change the results of people testing positive for the COVID-19 virus.
NCSCL chairperson Loretta Pope-Kai said that the group "no longer have a modicum of trust and an iota of belief in those handling the testing and result processes."
Pope-Kai suggested that the key criterion in the outsourcing process of virus testing should be the "technological and digitalization of the entire system" to ensure the accuracy of the results.
Meanwhile, the Civil Society Council has commented for the first time on the issue saying that they are "troubled and appalled" by the NPHIL's report.
The Council stated that by this recent leak of information, "one can safely conclude that the government's handling of the pandemic is untrusted and unreliable."