Outsourcing market shifts to buyers' side in 2023 — Everest Group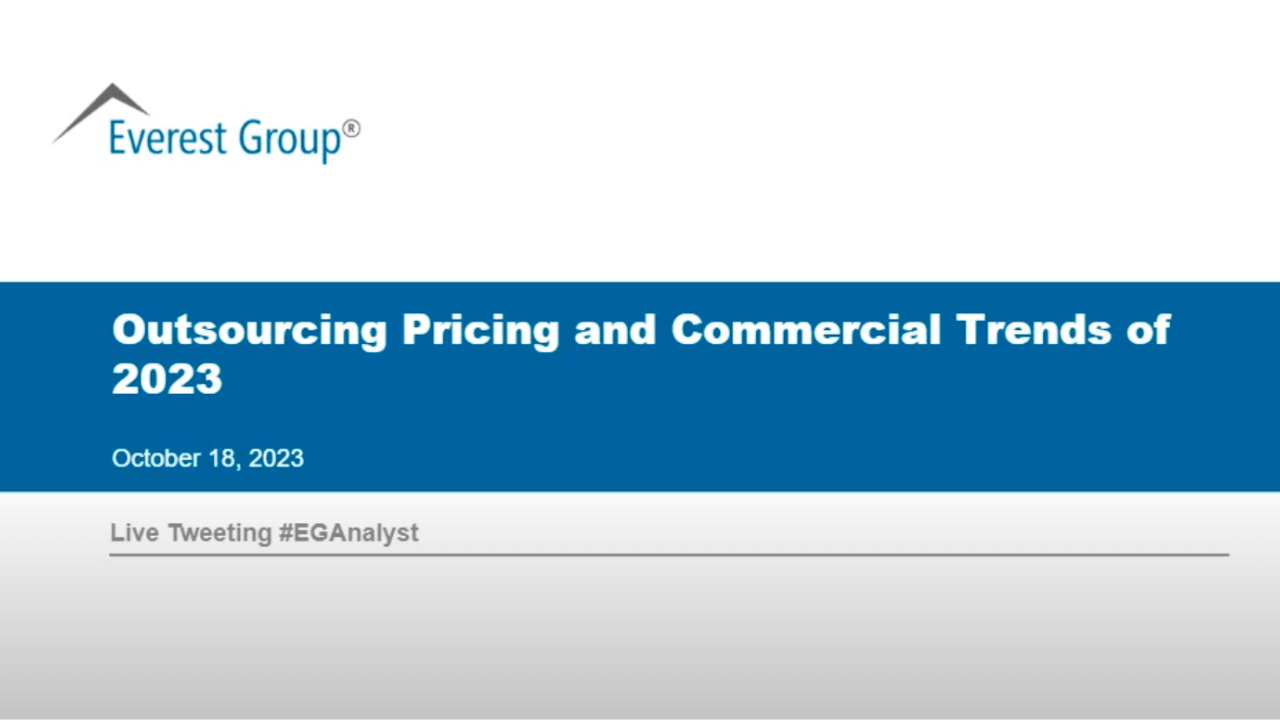 Photo from Everest Group
TEXAS, UNITED STATES — The outsourcing market has undergone a significant change over the past year, shifting bargaining power to buyers, according to a recent webcast by global research firm Everest Group.
Growth in outsourcing services slowed considerably in late 2022 compared to 2021, reducing supplier pricing power
Abhishek Sharma, a partner at Everest Group, said the focus has moved from a surge in demand to uncertainty in demand. Portfolio diversification to access talent has given way to consolidation as enterprises seek to optimize costs. Attrition levels have also moderated from last year's highs.
Competitive pricing and improving process efficiencies are now buyers' top priorities, focusing on lowering the total cost of ownership. Outcome-based pricing models are also resurfacing as enterprises seek more "skin in the game" from suppliers.
Sharma said suppliers must innovate on financial structuring like discounts, investments, and payment terms to win deals. Enterprises should also rigorously assess supplier performance before contract awards.
In-house delivery can be 5-10% cheaper for mature, at-scale centers doing transactional work. However, cost savings should be weighed against insourcing expenses, and retaining IP may outweigh small cost differences.
Enterprises should seek competitive but not hyper-aggressive pricing, standardize rate cards, choose pricing models aligned to service maturity, and increase centralized governance.