PH earned $597.34M in food export sales through CIIE
Posted on December 3, 2021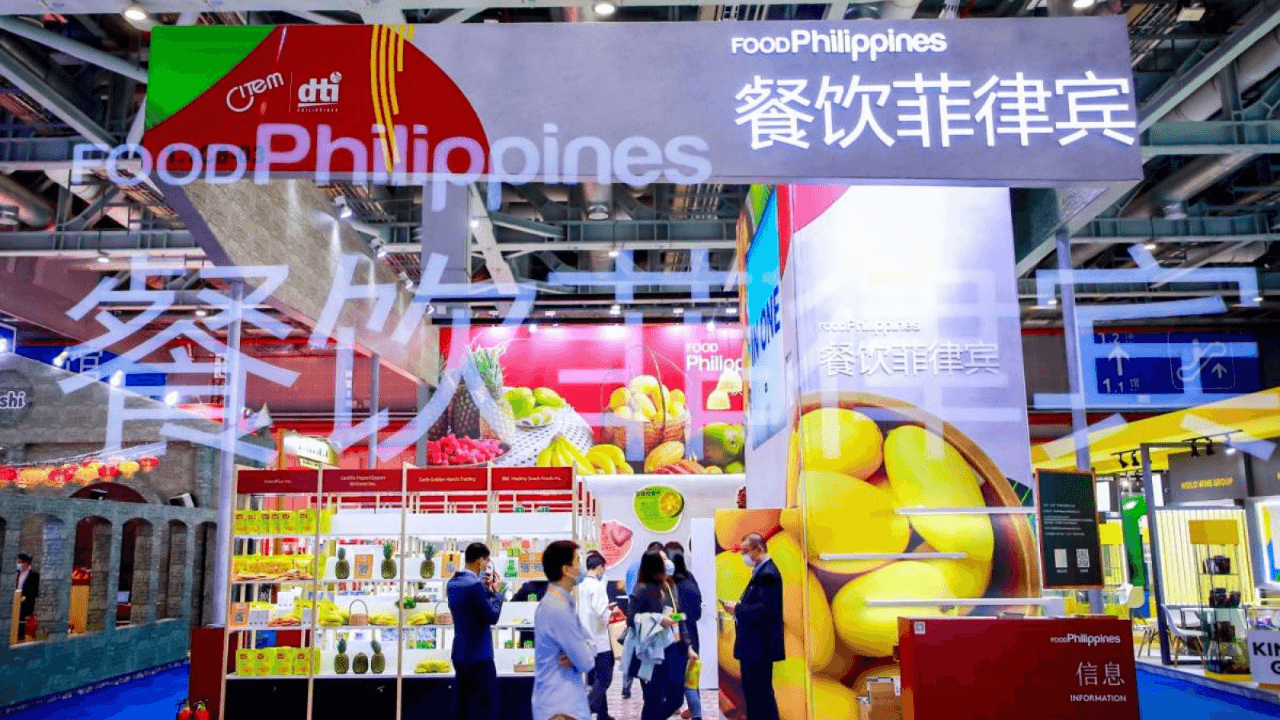 The Philippines earned over US$597.34 million worth of onsite export sales during the Chinese International Import Expo (CIIE), showing a 29.3% growth compared to last year's US$462 million.
China was hailed as the leading export trade partner of the Philippines, representing approximately 27% of the country's total exports. 
About US4575.03 million of these deals came from Memorandum of Understanding sales. 
Meanwhile, a total of USD22.31 million came from trade floor sales and business matching activities organized by the Department of Trade and Industry's (DTI) Export Marketing Bureau, the Bank of China, and the Food2China Group.
DTI Undersecretary for Trade Promotions Group (TPG) Abdulgani Macatoman said that the increase in export sales this year "[shows] the continuously growing trade relationship between the Philippines and China."
The Center for International Trade Expositions and Missions (CITEM) earlier launched the FOODPhilippines China Portal for this event. This served as an information platform where potential buyers can explore the country's CIIE exhibits and request B2B meetings. 
The agency also strengthened its presence on Chinese social media platforms — Weibo and WeChat — to promote Filipino products and reach a wider audience.
CITEM Executive Director Pauline Suaco-Juan said that the promotion of Philippines exports "does not end with our participation in CIIE."
He noted that they are "continuously promoting our export products 24/7" through websites IFEXConnect.cn and FOODPhilippines.cn. 
These web pages help expand the country's reach across the world and engage with buyers and food enthusiasts who want to know more about various Filipino food and culture.