PH ranks 4th in ASEAN for EU business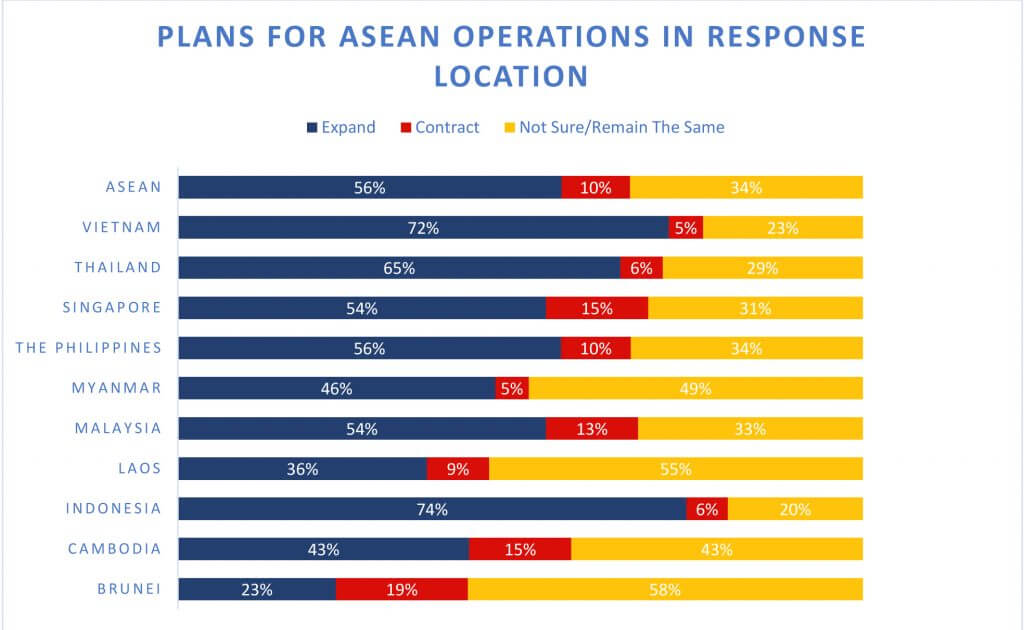 The Philippines ranked fourth as a potential location site for EU businesses among countries in ASEAN, as revealed by a 2020 EU-ASEAN Business Sentiment Survey.
According to the survey, 56 per cent of EU businesses said they are expanding in the Philippines while 10 per cent expects contraction. Additionally, 35 per cent indicate uncertainty or to maintain operation.
ASEAN-wide, 53 per cent of respondents see ASEAN as the region with the best economic opportunity but this is a contraction from 63 per cent rate in 2019. Further, the percentage of those planning to reduce business reached 10 per cent.
When asked for the main factors that make ASEAN important to their bottom lines, respondents cited economic recovery as the main factor, which has moved two places up to replace change in business strategy that took the top spot last year.