PH's expansive submarine cable reaches Siargao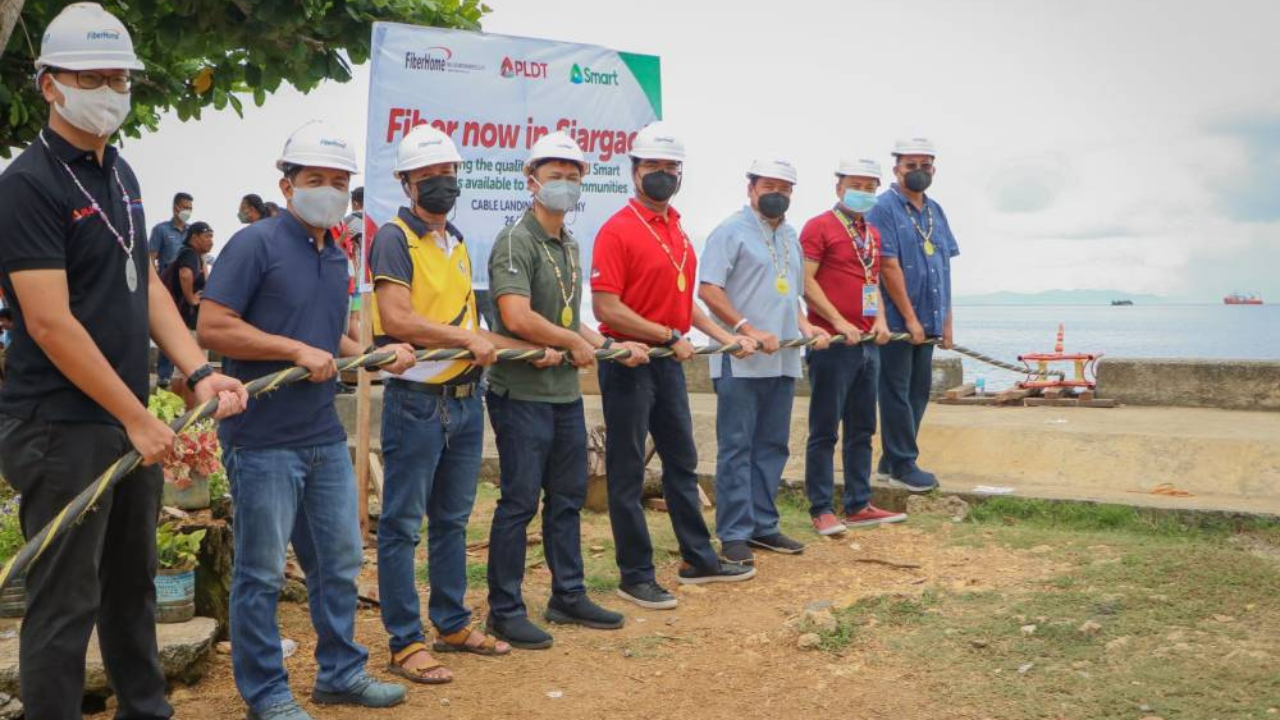 The Philippine Domestic Submarine Cable Network (PDSCN) reached the Municipality of Dapa in Siargao to deliver quicker and more reliable connectivity in the island.
Siargao is approximately 908 kilometers away from the Luzon region, where the capital city Manila is located. Though the island is swathed in coconut trees and pristine waters, residents and tourists struggle with finding a stable internet connection.
Pioneered by digital solutions platform Globe, telecommunications and ICT solutions provider Eastern Communications, and telecom and digital solutions provider InfiniVAN, the PDSCN aims to allow small and medium-sized enterprises (SMEs) in the area to thrive and enhance the experience of residents and local and foreign visitors. 
The project is in response to the island's recovery from the devastation brought by typhoon Odette and from the prolonged pandemic.
Rene Martin Go, Senior Director for Transport Engineering and Optimization at Globe, said that the fiber connectivity will help Siargao communities recover faster from the impact of Typhoon Odette. Siargao was one of the areas hit worst by the super typhoon in December 2021. 
Alberto Espedido, InfiniVAN Chief Technology Officer added that the project is very timely as many people are still doing a lot of their tasks remotely, including working from home.  
The PDSCN is a US$150 million project that covers a total cable distance of roughly 2,500 kilometers or about the same distance between Manila and Singapore.