Teleperformance Philippines wins big at the 19th Quill Awards
Posted on September 1, 2022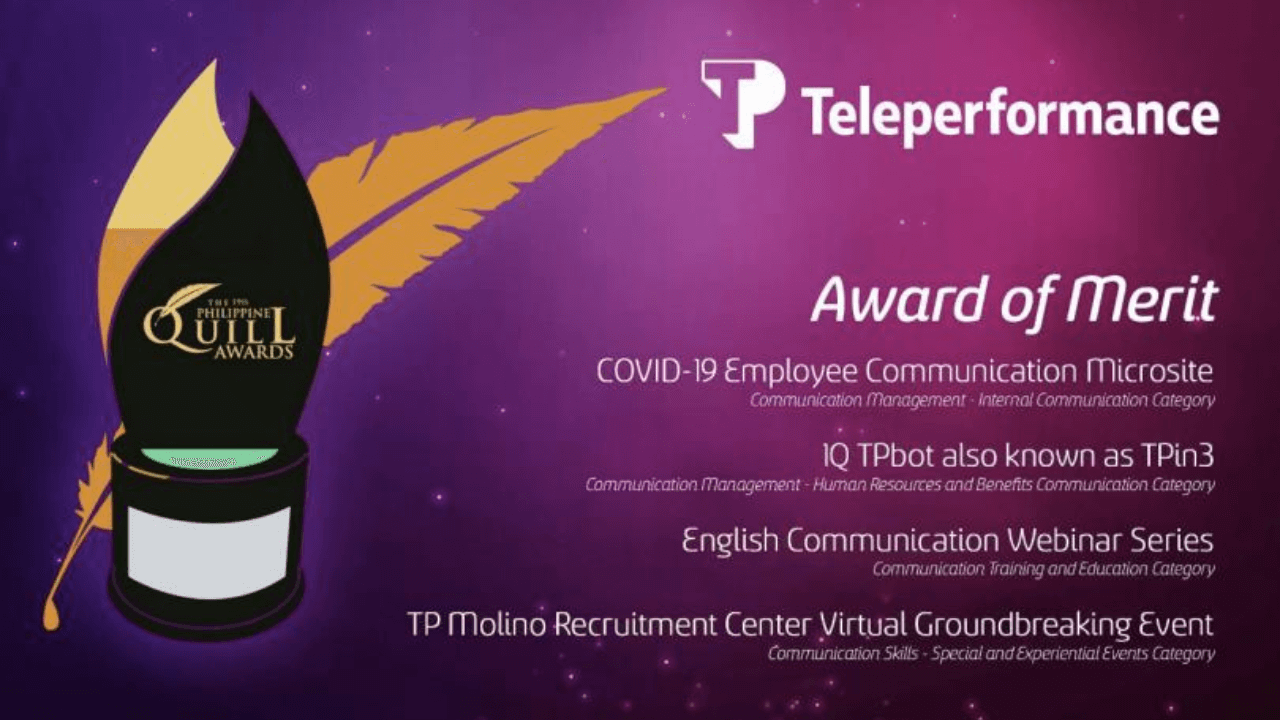 Business Process Outsourcing (BPO) provider Teleperformance (TP) Philippines won four awards for its pandemic and nation building efforts at the at the recent 19th Philippine Quill Awards. 
Organized by the  International Association of Business Communicators (IABC) Philippines, TP received recognition for its various initiatives — namely, the COVID-19 communication portal, 1Question Job Interview Bot, English Communication Webinar Series, and the Teleperformance Molino Recruitment Center Virtual Groundbreaking Event.
TP Philippines COO Joey Marquez shared that these projects were a way for the firm  "to give back not only to our employees but to Filipinos in need during the pandemic."
He added, "Moving forward, we will continue to put our employees' health and safety at the forefront of our operations as we continue to bounce back from the pandemic."
Last month, TP Philippines received is certification as a Great Place to Work® for the 5th consecutive year. It is also recognized as the largest employer in the country.
They currently employ around 56,000 employees nationwide and is looking to expand to the countryside to bring more career opportunities to more Filipinos.