Ushur, Five9 partner for CX automation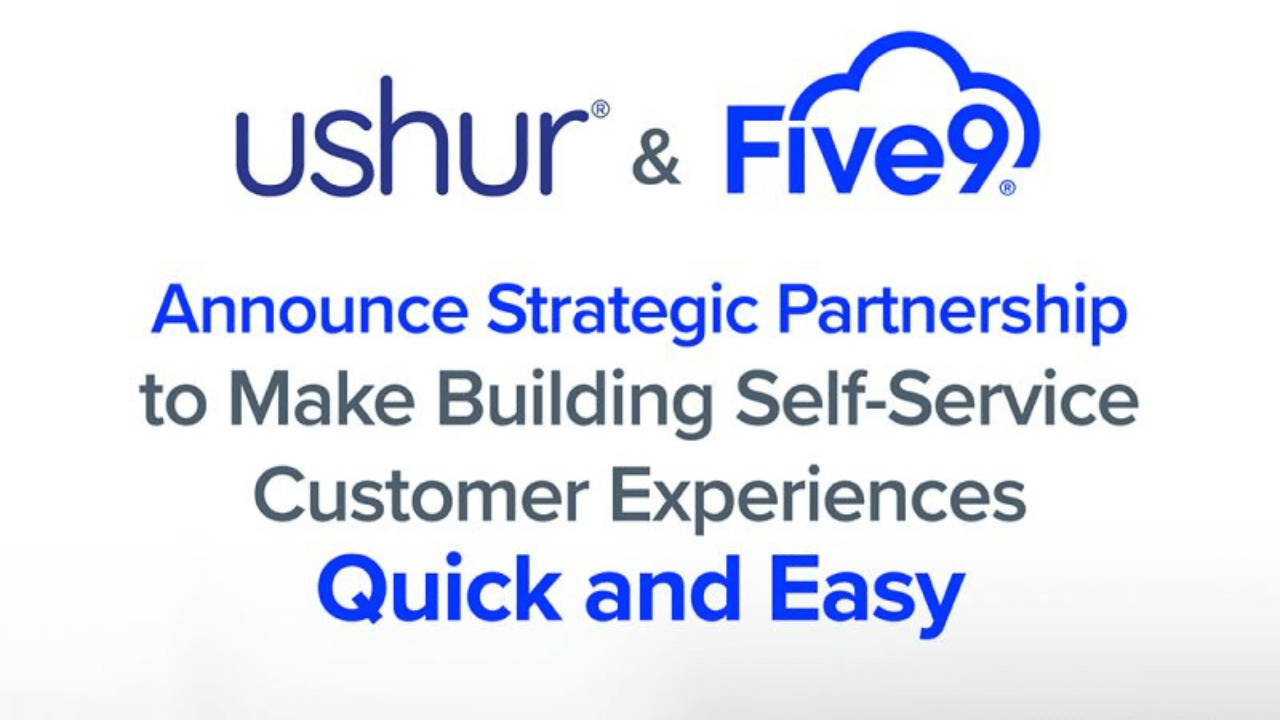 Photo from Ushur
CALIFORNIA, UNITED STATES — Ushur, an AI-powered customer experience automation (CXA) provider, has announced a new partnership with Five9, a cloud contact center solutions pioneer.
This collaboration will integrate Ushur's no-code CXA platform into the Five9 customer experience (CX) Marketplace. The integration will make it easy for businesses to combine Ushur's automation capabilities with Five9's cloud contact center platform.
"Five9 has been a great partner for Ushur in making it easier than ever to accelerate a true multiple channel customer experience," said Henry Peter, Chief Technology Officer and Co-Founder of Ushur.
"We believe that this partnership is a critical one for enterprise customers across industries and that customer experiences will only improve over time thanks to lower barriers to entry for multichannel journeys."
The Five9 platform is known for managing billions of call minutes annually. It combines digital engagement, analytics, workflow automation, and artificial intelligence to optimize customer interactions.
Ushur's secure CXA platform is designed to handle sensitive data. It comes with certifications like HIPAA, HITRUST, GDPR, and PCI-DSS compliance out of the box. This makes it well-suited for automating experiences in regulated industries like healthcare and insurance.
"We love that there's a customer experience solution that comes ready with HIPAA compliance, HITRUST compliance, GDPR compliance and PCI-DSS compliance and certifications — all through a no-code approach," said Brian Bitsky, Senior Director UC/ISV Partnerships at Five9.
Ushur reports over 50% of its customers are Fortune 500 companies, including insurance and healthcare brands like Aflac, Unum, Irish Life and Cigna.
This collaboration allows both companies to enhance their customer experience offerings. Ushur gains seamless integration with a leading cloud contact center, while Five9 customers get access to Ushur's automation capabilities while maintaining compliance.