Webhelp wins big at ECCSA Awards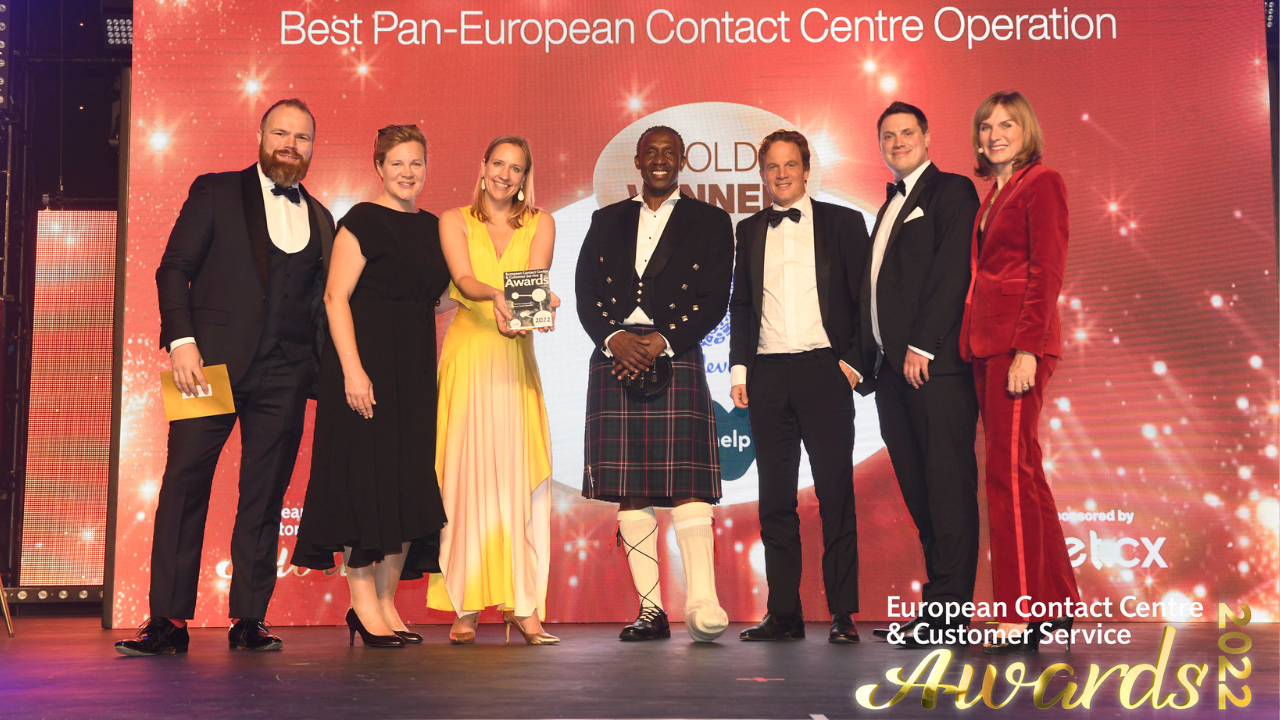 Business Process Outsourcing (BPO) and consultancy firm Webhelp won four top accolades — two gold and two bronze — at the 2022 European Contact Centre & Customer Service (ECCSA) Awards.
Webhelp took home the Gold award for the Best Pan European Contact Centre Operation category, which recognizes the firm's long-term partnership with its major global client Unilever.
Webhelp's Quality Assurance and Customer Experience Team was also granted the Gold prize for Best Supporting Customer Team for their outstanding service to their clients globally.
At the same time, the firm also won Bronze awards for Best Large BPO Partnership with fashion label Adidas and Most Effective Learning & Development Initiative.
In his acceptance speech, Webhelp Group Chief Growth Officer Craig Gibson said the recognition "also means so much to our people."
"I'm incredibly proud of what our game-changers are doing to support our clients and their customers, combining innovation and the moments of truth enabled by that human touch to deliver award-winning customer and colleague experiences," he added.
Meanwhile, Webhelp UK CEO David Turner stated that the awards given to their customer experience and learning and development teams "speaks volumes for the culture and passion at Webhelp.
Held at Battersea Park, London, ECCSA Awards recognizes organizations across Europe that are leading the way in delivering exceptional service to customers and that continually innovate to improve the customer experience, value their people and operate efficiently and effectively.