GSAJ lauds Jamaica outsourcing event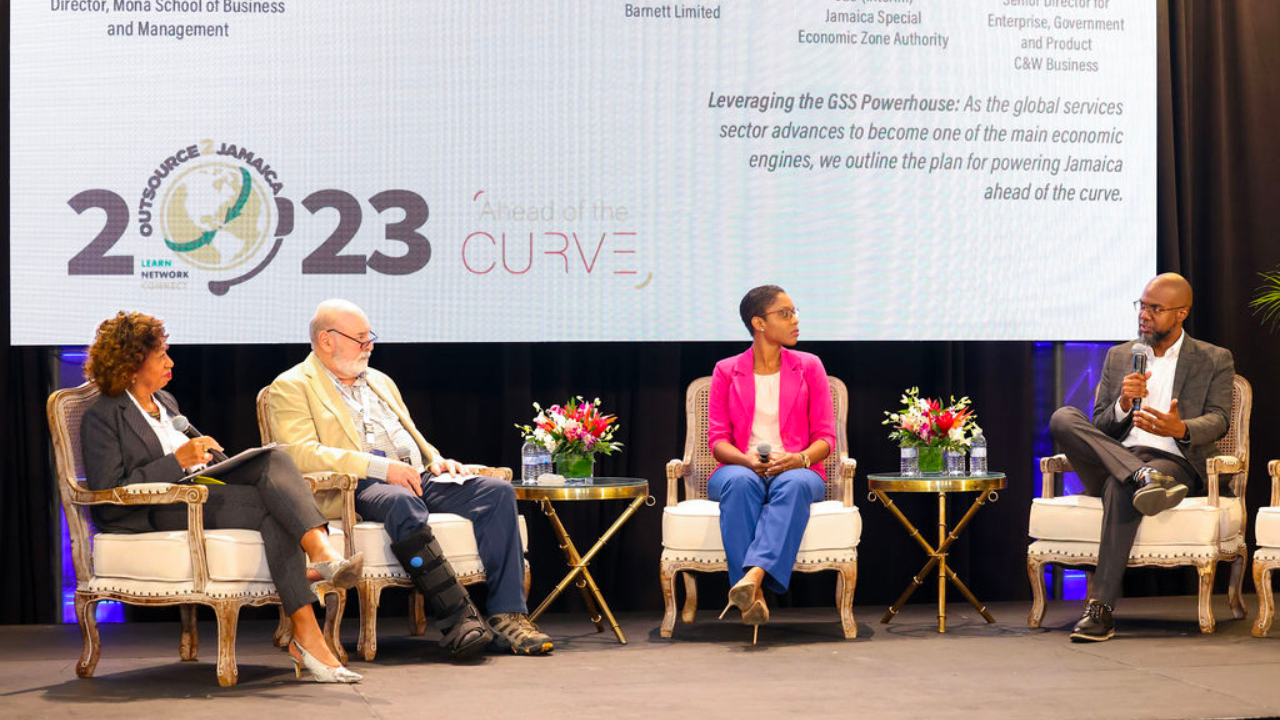 Photo from Outsource2Jamaica
JAMES, JAMAICA — The fourth staging of the Outsource2Jamaica conference and exhibition has been hailed as a resounding success by senior members of the association.
The event, held at the Jewel Grande Montego Bay All-inclusive Resort and organized by the Global Services Association of Jamaica (GSAJ), attracted over 200 participants, surpassing initial projections.
GSAJ President Anand Biradar expressed his delight with the turnout, stating that attendance exceeded expectations by approximately 20%.
"I have spoken to about 30 people, and a lot of the people were saying this exceeds their expectations in terms of what they got to see, to learn," Biradar added.
Gloria Henry, Vice President of BPO and Logistics at the Port Authority of Jamaica, also expressed satisfaction with the conference and exhibition.
"We are very pleased with the turnout and the feedback that we have got. Our intention was to keep a small intimate event because there is another event coming up in June, called Outsource LAC, so specifically we were targeting 150, and we had over 200 persons here," Henry stated.
The success of the Outsource2Jamaica conference reflects the growing prominence of Jamaica as a destination for outsourcing and highlights the country's commitment to developing its global services sector.