ibex partners with Genesys for AI-driven omnichannel CX solutions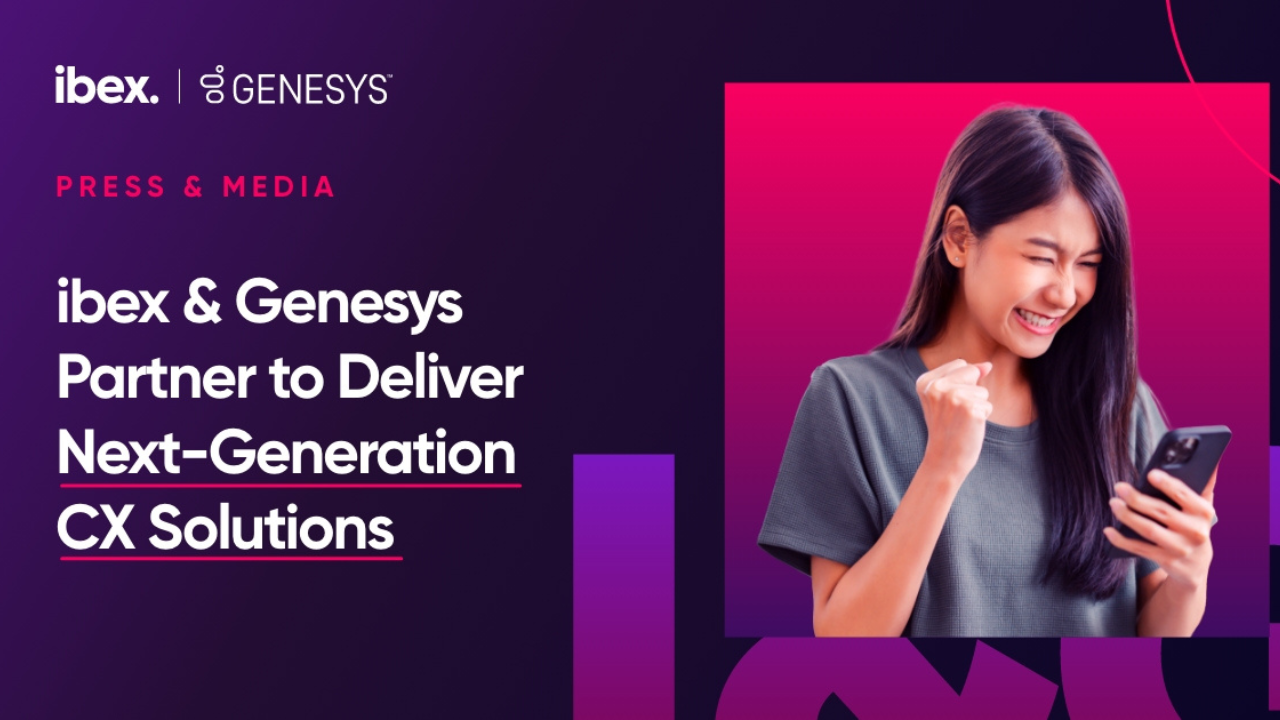 WASHINGTON, UNITED STATES — Global Business Process Outsourcing (BPO) leader ibex announced a strategic partnership with Genesys, a renowned cloud leader and BPO provider. This collaboration promises enhanced omnichannel customer experience (CX) and contact center solutions.
ibex's Wave X, an AI-driven technology platform tailored for elevating CX, will seamlessly integrate with Genesys Cloud CX. This integration will pave the way for advanced service capabilities, delivering an all-in-one, composable contact center, and employee experience solution for their enterprise clientele.
Genesys Cloud CX stands as a state-of-the-art, API-first platform. It ensures every customer interaction is meticulously orchestrated through an exhaustive suite, equipped with turnkey AI, omnichannel options, and journey optimization features.
"We are delighted to partner with Genesys to offer the most comprehensive range of next-generation CX solutions to our growing roster of blue chip and digital-first clients," said Jim Ferrato, Chief Information Officer, ibex.
Brian Bischoff, SVP and General Manager, Genesys Cloud CX, added, "Combining the revolutionary experience orchestration capabilities of Genesys Cloud CX with ibex's cutting-edge AI-enabled Wave X platform will allow organizations to deliver effortless, connected experiences for customers and employees."
Operating 31 global CX delivery centers, ibex manages approximately 200 million crucial customer interactions, adding a remarkable $2.2B in lifetime customer revenue annually. The firm is listed on Outsource Accelerator's (OA) Global Outsourcing Firm (BPO) Index, a vital tool in assisting the BPO decision-making community with a broad but objective industry assessment.
Genesys' global presence orchestrates billions of customer experiences annually in over 100 countries. It ranked #26 on the Time Doctor OA500, an index of the world's top 500 outsourcing firms.