ibex wins Best Employer Brand Award 2023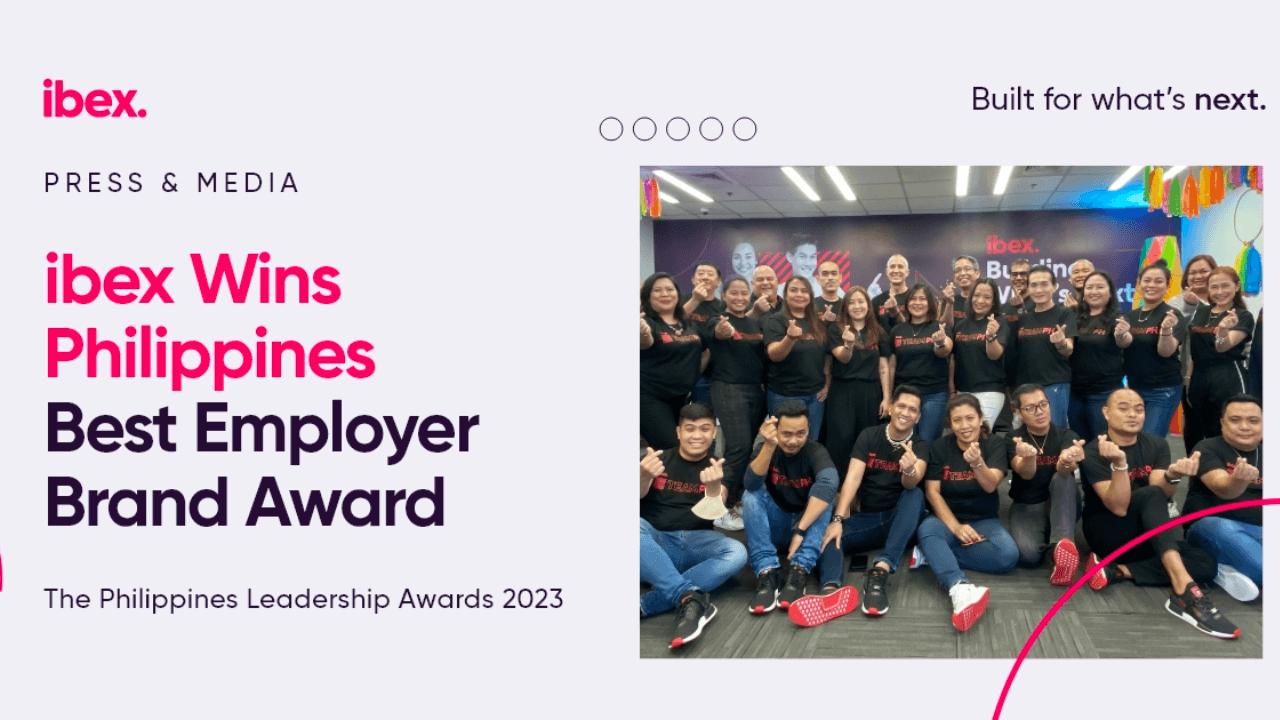 Photo from ibex
MANILA, PHILIPPINES — Business Process Outsourcing (BPO) provider ibex recently won the Philippines Best Employer Brand Award at the 2023 Philippines Leadership Congress and Awards.
Presented by Advantage Club, the congress and awards celebrate top professionals and corporations excelling in human resources, finance, marketing, digital, branding, information technology, and corporate social responsibility.
Expressing his delight at the recognition, ibex Philippines President Potski Alvarez said the award highlights the company's employee-first culture and outstanding employee experience.
"We are able to deliver superior customer experiences for many of the world's top brands by combining our strong employee culture with top talent, award-winning training, and cutting-edge technology. I extend my heartfelt thanks to our dedicated employees for their unwavering commitment to our company and clients," Alvarez added.
ibex is noted for its distinctive company culture and unique employee experience that incorporates various enjoyable activities and events throughout the year.
During the 10th anniversary of its VIP Employee Recognition Events, the firm organized a two-day event in the Philippines where employees engaged in community service projects through the company's global philanthropic program ibex Cares.
This award and several others, including its recent selection as one of the Philippines' Best Employers 2023 by the Philippine Daily Inquirer and Statista, attests to ibex's continuous efforts to uphold its position as a top brand and employer.
ibex is an elite CX outsourcer for the world's startups, scale-ups, and blue chips. It is listed in Outsource Accelerator's (OA) Global Outsourcing Firm (BPO) Index, a vital tool in assisting the BPO decision-making community with a broad but objective industry assessment.