PH, Denmark explore digital cooperation
Posted on January 24, 2023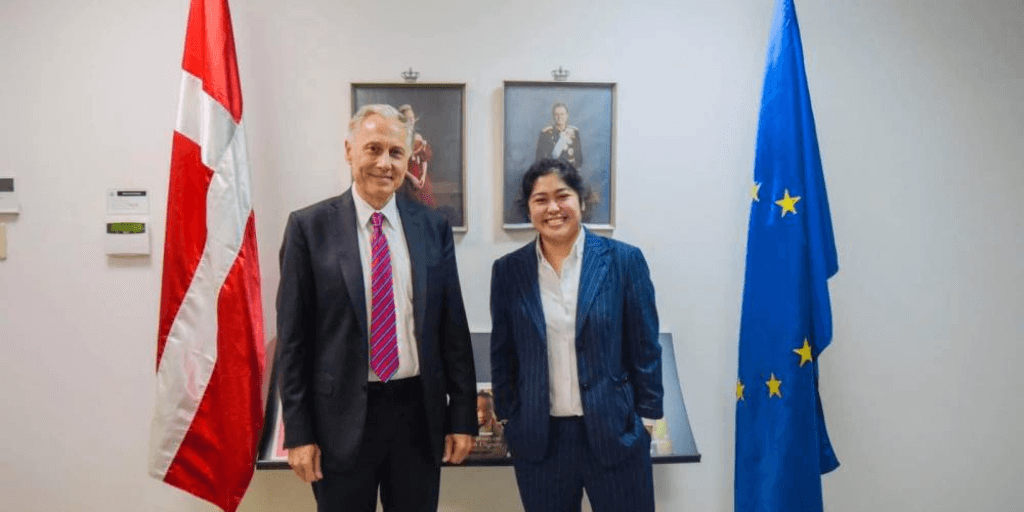 MANILA, PHILIPPINES — The Department of Information and Communications Technology (DICT) is in talks with the government of Denmark for a possible partnership that will develop the country's digital landscape. 
DICT Undersecretary Anna Mae Lamentillo said in a statement that the Philippines may benefit from Denmark's advanced approaches in digitalization.
"[We] can learn a lot from Denmark's approaches on cybersecurity, e-governance, digital health, and maritime digital transition," said Lamentillo.
"Denmark is also a pioneer in digital shipping registries and digital certificates for seafarers on Danish flagged ships. These solutions have helped reduce administrative burdens, lower costs, and easier access to data. We hope to learn much from them in these areas," she added.
Lamentillo also met with Chinese Ambassador to the Philippines Huang Xilian and Singapore's Ambassador to the Philippines Gerard Ho Wei Hong to discuss possible collaborations. 
Late last year, DICT also held meetings with several representatives of European states. Among them were Spanish Ambassador Miguel Utray, Spain's Deputy Chief of Mission Carmela Barcia – Bustelo and Alfonso Bigeriego Patino, Belgian Ambassador Michel Parys, Portugal's Secretary of State Bernardo Ivo Cruz, Portugal Ambassador Maria Joao Lopes – Cardoso, United Kingdom Ambassador Laure Beaufils, and Irish Ambassador William Carlos. 
The initiatives are aimed at sharing knowledge on digitalization, according to DICT.